In Zancle 757, all mechanical and steel carpentry's works are guaranteed by an experienced in-house team, constituted by more than 20 skilled staff members, which operate in the 3500 mq equipped workshops/sheds with technological equipped tools.
Great attention is dedicated to the transmission systems, both traditional, axles and propellers, then complex, such as hydro jets and azipods.
The result is an excellent work, guaranteed by long experienced professionalism: since its construction in 1860, the military arsenal of Messina has distinguished itself for high-quality works on warships. These skills, handed down from generation to generation, allow today to have tailor-made work with the same top quality performed as before.
SOME OF OUR WORKS
Disassembly, overhaul, replacement and balancing of axles, stands, housings, propellers and propulsion systems in general, traditional and hydro jet;
Full services stabilizers systems;
Construction and maintenance of oleo dynamic systems, also customised;
Treatment corrosion: black, grey and ballast tanks;
Plates steel replacement;
Replacement of axle seals by vulcanisation;
Metal carry-over on propeller-bearing axles up to 12 m.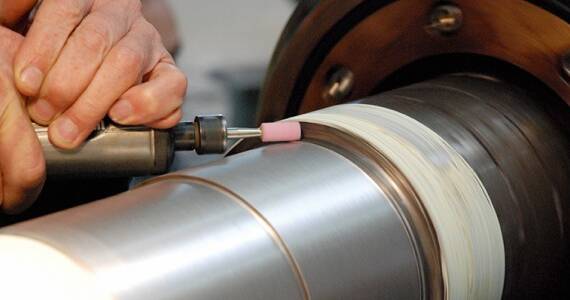 EQUIPPED TOOLS
Vertical Lathe
Horizontal Lathe (up to 13 m)
Gantry crane (up to 3000 kg)
Milling machine
Hobbing machine
Drill press
Endothermic engines bench test
Electric engines bench test