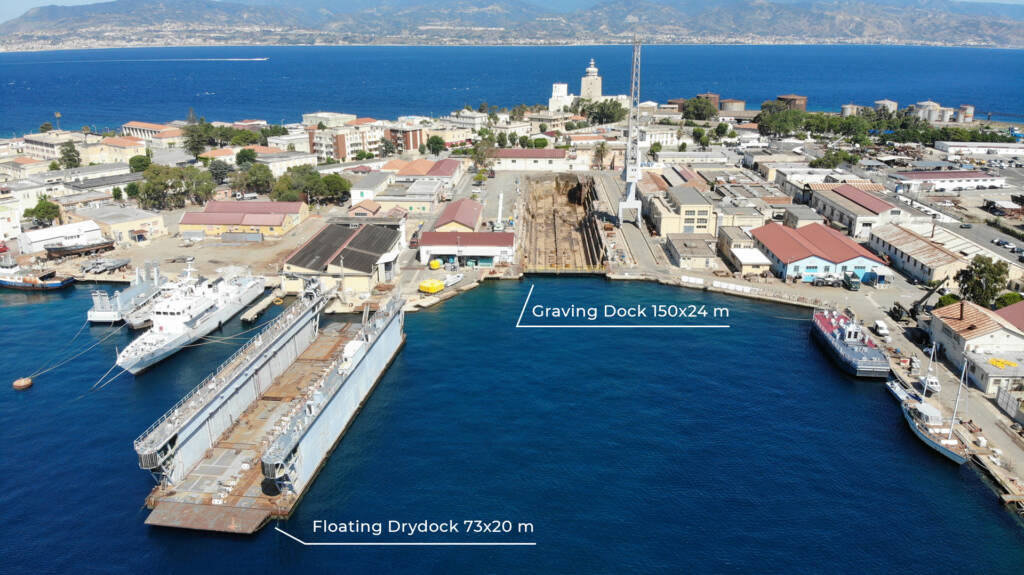 Zancle 757 is developed in an area inside the military dockyard of the city of Messina, an area that covers about 55.000 square meters, of which 24.000 are composed of workshops and warehouses.
The real flagships are the historic drydock, 150 m long and 24,80 m beam, and the floating drydock, 73 m long, 20 m beam, 900 tons. To complete the shipyard, 450 meters technical berths perform any kind of work on the yachts at floating. All shipyard is secured and controlled by camera CCTV with military security people at the gate 24/7.
All the area is served by short power (440V/60hz and 380V/50hz), compressed air with a 10.000L/min to 7 atm system, fire system, fresh and salt water connections and grey and black water connections.
Graving dock, built in 1860, allows hauling and lunching yachts up to 150m in length. Project on a telescopic permanent shed, overspray recovering system, heating and lighting system to perform high-quality paint job is under progress.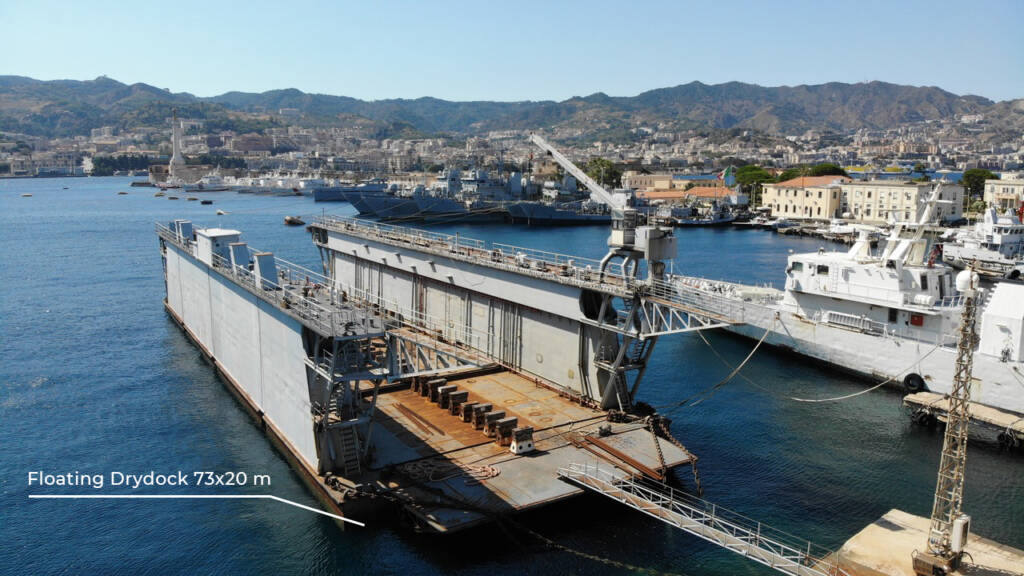 Floating drydock is a fast and saving cost system without creating any structural stress for the yacht, hauling boats up to 73 mt length, 20 mt beam, 900 tons. It is possible to perform any kind of work, including a paintwork project.